SINGING – A FUN WAY TO RAISE FUNDS FOR CHARITY!
WE ARE PROUD TO SUPPORT BOTH LOCAL AND NATIONAL CHARITIES:
including the Knottingley Food Bank run by our Chairman, Janet Burns BEM, St Mary's Church at South Milford, Sherburn Methodist Church, Hillam Christmas Lights, Selby Abbey and The Memorial Playing Fields at South Milford.
Although COVID-19 slowed us down with our charitable efforts, we are now looking at supporting the 3 organisations below, with presentations being made to all 3 in our Christmas 2022 Fairburn concert.
Our

3 nominated charities

for 2021/22
are:

TADCASTER VOLUNTEER CARS & SERVICES ASSOCIATION
Social isolation is a growing problem in our modern world and we want to do something to reduce it in Tadcaster.  We currently offer a Volunteer Car Service, but will be expanding services alongside this facility to include Charity Shop, Social Café, Leisure Interests and Pastimes, Talks and Discussion Groups and a Men's Shed plus others to come!
Spacious Places is a structured day treatment centre in Leeds for people addicted to drugs and/or alcohol. We work with them to help them find recovery and freedom from addiction in profound and life-changing ways.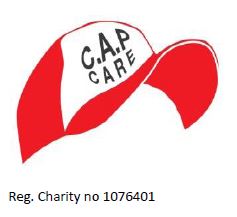 Community Awareness Programme – each day our doors are open, we see 80-90 people.  All in need, in some form or another.  All wanting help.  All with a different story to tell.  All needing a friend.  Thank you for supporting us and allowing us to help them.
Donations will be given to these 3 charities at our Fairburn Christmas Concert in 2022.