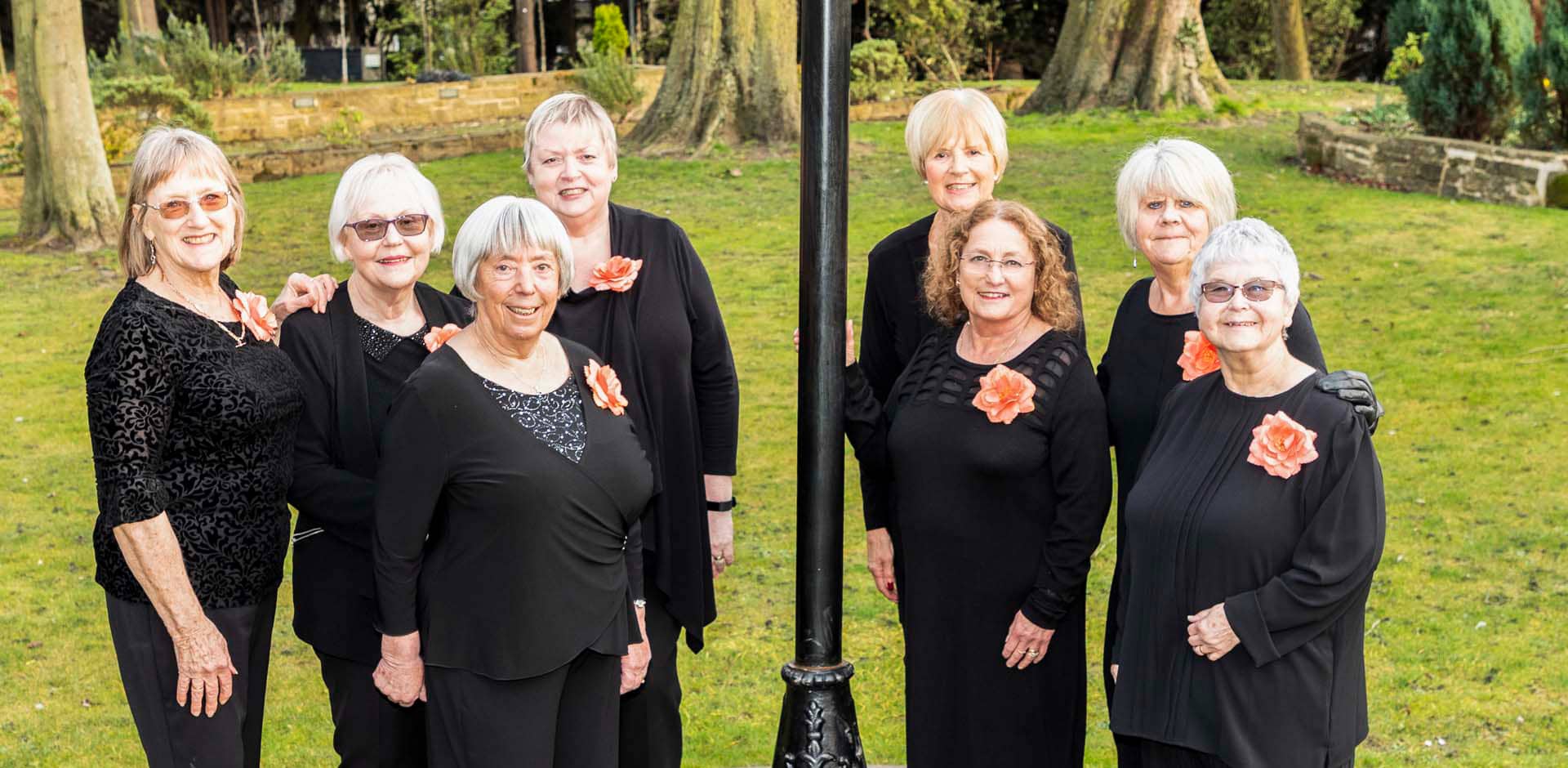 Our sponsorship began in 2018 when Fred.Olsen paid for the printing of publicity materials for our Christmas concerts  We began going on Choir Trips with the cruise line in 2017 – a 5-night cruise to the Norwegian Fjords –  which featured The Fairburn Singers giving 2 performances on board.  In 2018 we cruised the Scottish Highlands and Islands and in 2019 sailed down the River Seine to Rouen.  Rehearsing and then singing on the ship was always a feature of our trips and was well-received by our fellow passengers.  January 2019 and 2020 were our first 2 full years of sponsorship,  after which the pandemic struck,  so there were no Choir Trips or Concerts in 2020 and 2021. But we're back in business now and very grateful to Fred.Olsen for continuing to support us in 2022.
Check out the benefits of booking a Fairburn cruise:
https://www.fredolsencruises.com/group-travel/fairburn-singers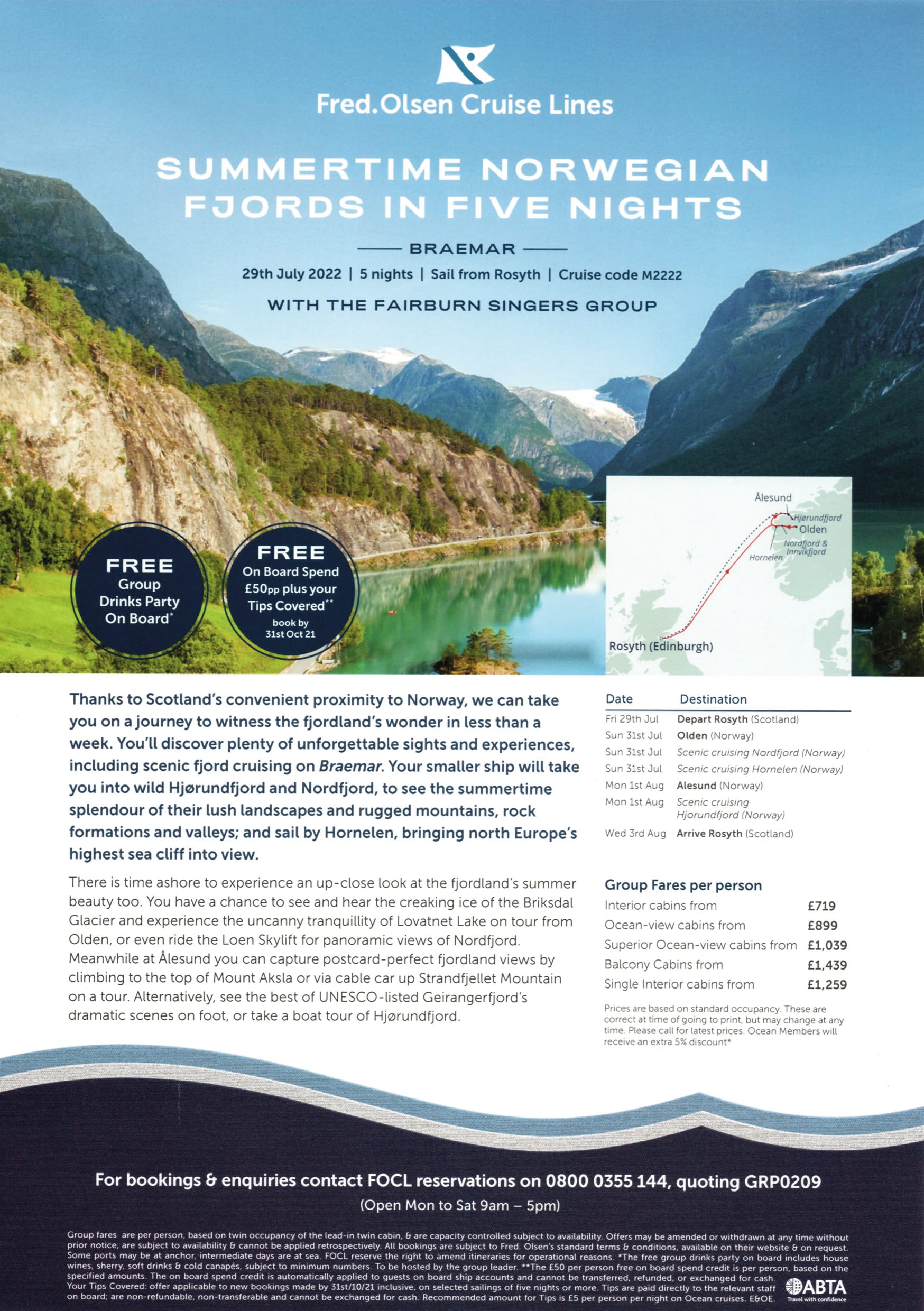 Alongside the above sponsorship, we have now secured a local sponsor: Logic Lettings (Insurance) Ltd with offices in Pontefract and South Elmsall.  All kinds of lettings and insurances are offered from home, car,  business and landlord insurance to travel policies.  If you're booking holidays you definitely need a good travel insurance. Just mention Fairburn Singers and for every new policy taken out, the Choir will receive a donation, which is repeated automatically the following year if the policy is renewed.